Sonic Revolution 2022 in California has passed. This is an archived page. Join our public Discord server to get the latest news about upcoming Sonic Revolution conventions.
amatus_art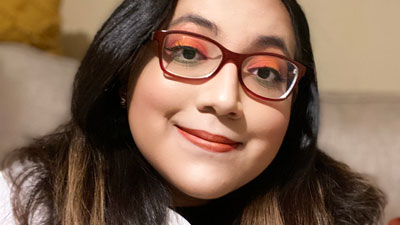 Alejandra Matus, also known as amatus_art, is an artist based by the US/Mexico border. She served her community for a year throughout various art projects. From murals to beautify her community, to teaching principles of animation to the teenagers in her hometown. She has also participated in local art exhibits and art walks. Alejandra's love for Sonic started when her cousins introduced her to Sonic Adventure 2 back when they were children. They would play together in multiplayer or raise chaos in the Chao Garden together. This sense of good times and a tight bond is what the fandom has shown her, and is very excited to meet more fellow Sonic fans at Sonic Revolution. You can find Alejandra as amatus_art on Instagram, Twitch, and Tik Tok.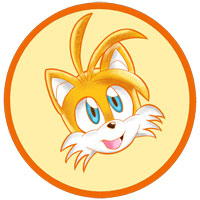 aoii91
Aoii91 is an artist who loves to draw, make music, and voice-act. In her free time, she likes to experiment with different art styles and create cafe-styled covers that revolve around her unconditional love for the Sonic franchise. She has collaborated with different Youtube content creators throughout her time in the community; she is mostly known for providing the voice of Amy Rose for the Sasso Studios Youtube channel from time to time. Aoi is currently studying animation and is on target to graduate with a Bachelor's degree in Animation/Intermedia this coming fall. Once she graduates, she aims to continue her education or enter the industry right away. Aoi also speaks Japanese and wants to keep building upon her language fluency among other skills. If you visit her table, be on the lookout for a "talking" pink hedgehog; you can't miss her!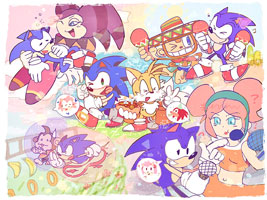 TheChaosSpirit and Mr. Pasquale
TheChaosSpirit
TheChaosSpirit, otherwise known as Cess, is a freelance illustrator and variety streamer from Houston, Texas who creates content for multiple franchises, but has a special love for the Sonic the hedgehog series! Typically portraying herself with her VTUBER avatar, she streams Sonic, Nintendo and other games on her twitch channel often on her off time- particularly sonic adventure 2, her favorite Sonic game. But she spends the majority of her time working as a full time artist. She's worked for and collaborated with many creators and influencers from in and out of the Sonic community and takes special interest in creating cute, small merchandise on her etsy shop and at conventions like Sonic Revolution, both online and in person!
Mr. Pasquale
Mr. Pasquale, or Alex, if you have a hard time pronouncing it (we know you do), is a content creator on Youtube and Twitter that creates memes, edits, and funny YTP styled content. He has over 50k subscribers and has recently gotten into doing lets-play style playthroughs as well as discussion videos on his Youtube channel, on top of his regular content. He typically makes video game themed videos that are mainly centered around the Sonic the hedgehog series. He also works on the side as a freelance video editor for different content creators, most notably for Saltydkdan. And before you ask, his favorite Sonic game is also Sonic Adventure 2. That's why these two got married.
Chipchapp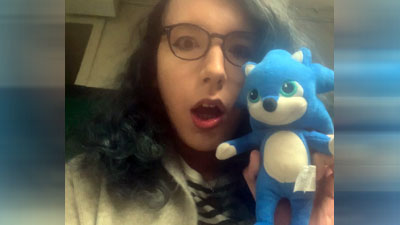 Chipchapp is a animator and artist mainly known for her short Sonic fan animations on TikTok and Instagram. She's also created and is involved in multiple indie animation projects such as Triceratom and her horror series cb2001. Her art is comprised of bright colors, silly faces, and some third thing that's definitely very interesting. At the end of the day she's just here to make you smile with her goofy little drawings (and also your spend money).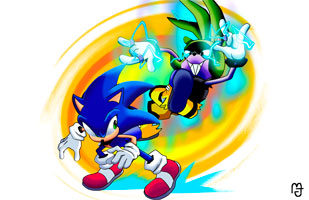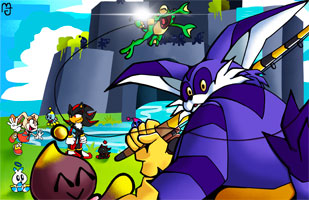 Hannah Haddock
Hannah Haddock is currently a freelance illustrator, looking forward to someday working in the animation industry. An interdisciplinary artist, she never shies from trying new things and putting her best foot forward. Growing up in SoCal, Hannah enjoys surfing, reading, listening to music, and of course lots of sketching. Some of her biggest inspirations include Rebecca Sugar, Max Fleischer, James Baxter, Hayao Miyazaki, Shigeru Miyamoto, and David Bowie. Her favorite character of all time is Sonic the Hedgehog, one of the first characters that inspired her to start drawing.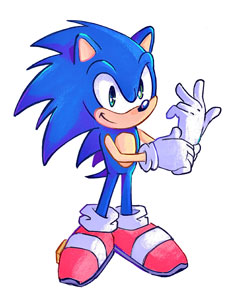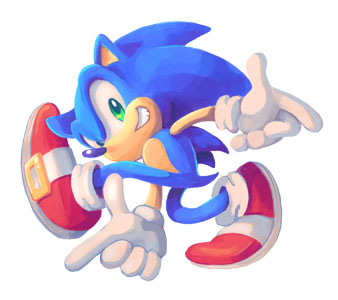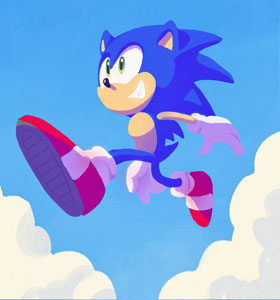 JovialNightz and Phoenix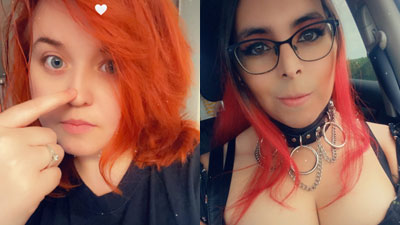 w/Mightysen
Jovialnightz
Jovi is a designer by day, artist by night. She's been drawing and helping in the Sonic community for over a decade. In 2017, she started the Sonic Artist Meetup, which later became Chaos Creators: Sonic Arts Festival. From hosting events, to drawing, to helping with Sonic events across the US, catch Jovi if you can bouncing her energy across the community.
Phoenix
Phoenix is a community member specializing in Event Coordination, Project Management, and Logistics. She has over half a decade of Event Organization and Coordination as well as a decade of experience being immersed in project management. She spent a lot of her earlier years focusing on executive production overseeing quality on collaborative projects within the Sonic Community. In her more recent years she has focused on working operations for multiple Sonic and Non-Sonic Conventions, Events, Online and Offline such as Chaos Creators TX.
Mightysen
MIGHTYSEN is an artist, streamer, and dreamer that hails from peachy keen Georgia. Some of the many inspirations that spark Sen's creativity are video games, anime, 90's nostalgia, cute characters, vivid colors, and of course, Sonic. Combining their talents and passions, Sen has worked on projects with many prominent creators in the Sonic community, including Victor McKnight and Emi Jones. Sen's greatest sense of enjoyment comes from bringing colorful, whimsical, and nostalgic dreams to life in the form of art. If they can make you smile with their work, their mission is complete.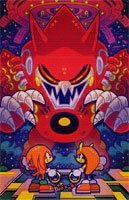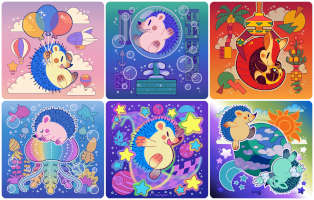 Keely Mikkelsen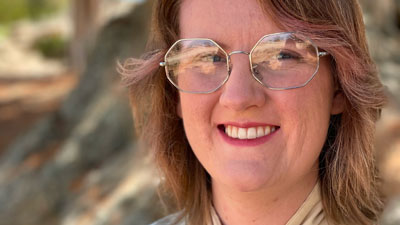 Keely Mikkelsen is an artist from Southern California. She works as a freelance comic colorist, currently on "Digital" by Rich Watkin, and previously on Nike's "MariSole." She is also an animator on a fan project for Sonic Paradox. She placed 1st in the Sonic Revolution 2018 cosplay contest as Tangle, and has previously cosplayed Captain Metal and Blaze. Her favorite Sonic game is Team Sonic Racing, her favorite character is Shadow, and favorite song is "Waking Up." Her website, social media, and online shop can be found here: https://linktr.ee/KeelyMikkelsen.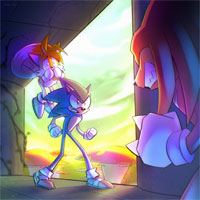 MimiiPyon and Toast
MimiiPyon
Mimiipyon, also known as Pyon/Pepon, is a Digital Sonic Fanartist and Part time Vtuber. She enjoys making people laugh with her art by making a lot of Sonic "meme" drawings, but at times still makes room for more serious pieces. As a Sonic Vtuber, she enjoys showing her art progress to others and loves meeting new sonic fans. Don't let her cute artwork fool you!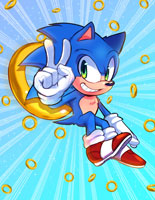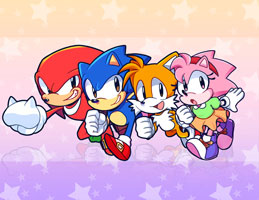 Toast
Chris aka Toast is MimiiPyon's partner in crime. Toast provides voices for Pyon's meme comics, and also posts entertaining videos of his own to Twitter. Toast loves to support his partner and friends in their goals, and in his free time he practices circuit racing on tracks around Texas.
NiGHRea
NiGHRea is an 2D and 3D animator and fanartist who loves Sonic, NiGHTS, and dreamy pastel colors. She's been a Sonic fan ever since playing Sonic 1 on the Genesis years ago, and continues to look forward to his upcoming adventures. She loves the 2000's era of Sonic, with some of her favorite titles being Unleashed, Zero Gravity, and SA2!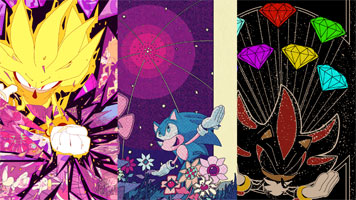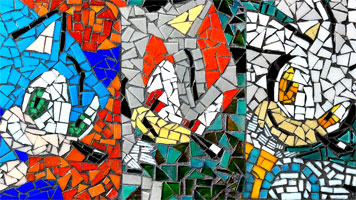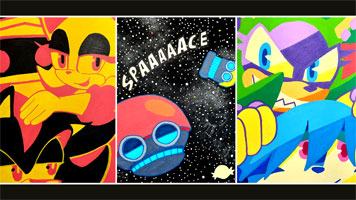 Noodalou
Noodalou is a freelance illustrator and aspiring comic book artist living in Reno Nevada. While her primary medium is digital art, she has been known to dabble in physical mediums with paintings and glass works. Her biggest inspirations include Jamie Hewlett, Takashi Murakami, Dean Cornwell, Adam Hughes, and the almighty Eiichiro Oda. Noodalou is the creator of the fan comic Silver 1763, and is striving to sneak her way into IDW one day. When Noodalou isn't drawing hedgehogs, she is busy watching anything animated with her birds and partner Grack.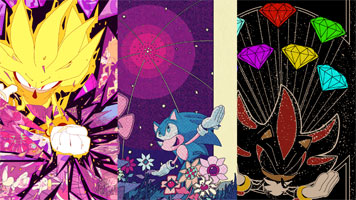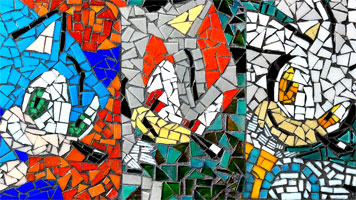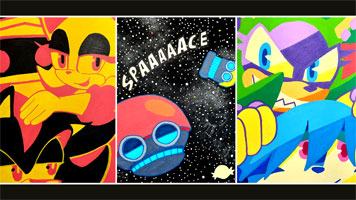 Sikyu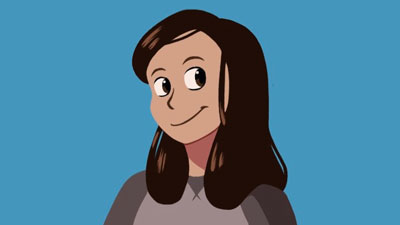 Arielle, also known as Sikyu, is an aspiring comic book artist based in Southern California. In her free time she enjoys playing video games and creating funny comics about her favorite series. After being introduced to sonic as a young kid through Sonic X, the franchise has continued to be a huge inspiration in her artistic career. Recently she's been an artist on the Follow Your Rainbow fanzine. Her favorite character is Mighty the Armadillo, and her favorite game is Sonic Mania. The links to her social media can be found here: https://linktr.ee/sikyurame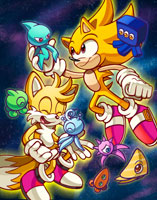 SupaSilver
SupaSilver is a resin Crafter and Traditional sonic artist who's been drawing Sonic since 2004. She was first introduced to Sonic when she first played Sonic Adventure on GameCube at her cousin's house in the early 2000's. Ever since then, her life changed into a creative and artistic hobby. Her favorite inspired character is Silver the Hedgehog and still loves him till this very day! She enjoys experimenting, being creative, and making unique sonic art of all mixed media alike. She was also known for her art on deviant Art back in the 2010's actively creating all types of Sonic art, comics, and scenarios. She likes inspiring others and hopes to share her art with the sonic community as an artist this fall. This will be her first 'in-person' convention as an artist at Artist Alley. She's very excited to meet other Sonic fans and hopes they enjoy what surprises she has in the works at her table!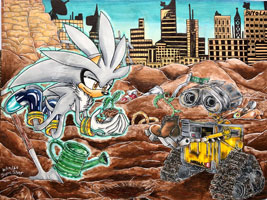 Teasiren
Teasiren, or Tea is a fan artist for well over 10 years, practicing digital art and binging on boba tea in the process! So for those wanting to chat, inquire on art or even just exchange life stories over some milk tea, Tea is the person to go to! C: