Sonic Revolution 2022 online has passed. This is an archived page. Join our public Discord server to get the latest news about upcoming Sonic Revolution conventions.
amatus_art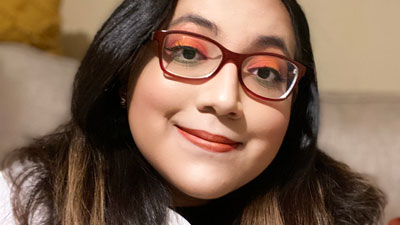 Alejandra Matus, also known as amatus_art, is an artist based by the US/Mexico border. She served her community for a year throughout various art projects. From murals to beautify her community, to teaching principles of animation to the teenagers in her hometown. She has also participated in local art exhibits and art walks. Alejandra's love for Sonic started when her cousins introduced her to Sonic Adventure 2 back when they were children. They would play together in multiplayer or raise chaos in the Chao Garden together. This sense of good times and a tight bond is what the fandom has shown her, and is very excited to meet more fellow Sonic fans at Sonic Revolution. You can find Alejandra as amatus_art on Instagram, Twitch, and Tik Tok.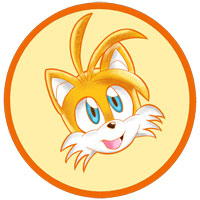 TheChaosSpirit and Mr. Pasquale
TheChaosSpirit
TheChaosSpirit, otherwise known as Cess, is a freelance illustrator and variety streamer from Houston, Texas who creates content for multiple franchises, but has a special love for the Sonic the hedgehog series! Typically portraying herself with her VTUBER avatar, she streams Sonic, Nintendo and other games on her twitch channel often on her off time- particularly sonic adventure 2, her favorite Sonic game. But she spends the majority of her time working as a full time artist. She's worked for and collaborated with many creators and influencers from in and out of the Sonic community and takes special interest in creating cute, small merchandise on her etsy shop and at conventions like Sonic Revolution, both online and in person!
Mr. Pasquale
Mr. Pasquale, or Alex, if you have a hard time pronouncing it (we know you do), is a content creator on Youtube and Twitter that creates memes, edits, and funny YTP styled content. He has over 50k subscribers and has recently gotten into doing lets-play style playthroughs as well as discussion videos on his Youtube channel, on top of his regular content. He typically makes video game themed videos that are mainly centered around the Sonic the hedgehog series. He also works on the side as a freelance video editor for different content creators, most notably for Saltydkdan. And before you ask, his favorite Sonic game is also Sonic Adventure 2. That's why these two got married.
CodeTrillogy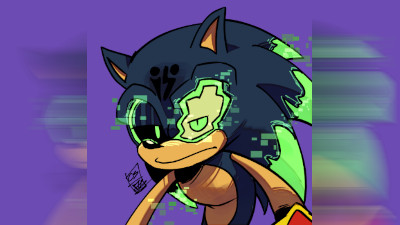 CodeTrillogy or, code is known as an artist who loves comic books and stories, and has been doing freelance work for quite some time. He's worked with adrenaline dubs, helped make cutscene artwork for a mod called sonic forces overclocked and so much more. He can change his art style from something cool, scary, cute, or anything in-between! His biggest goal in life is to become the worlds greatest artist to inspire future generations of artists and achieve the impossible.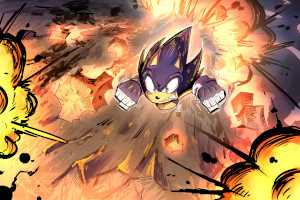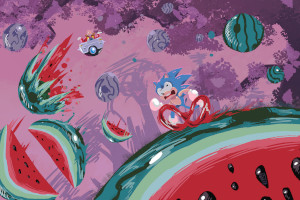 Domestic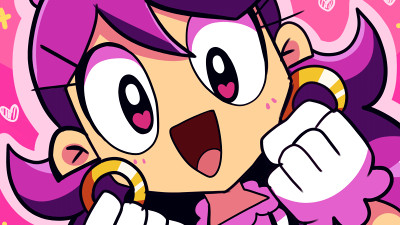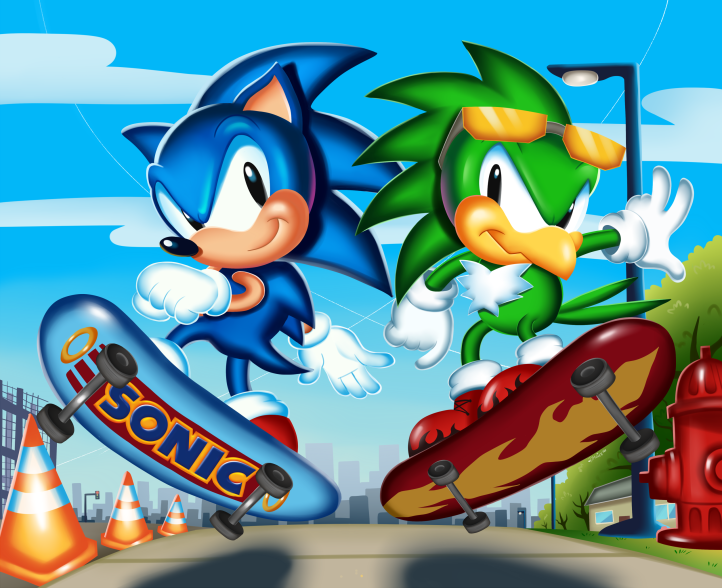 DrStarline
DrStarline is a digital illustrator from Venezuela who has been a Sonic Fan since childhood and part of the fandom since 2019. With a great interest in the villains of the franchise, their main focus has been making fanart for characters such as Dr. Starline and Dr. Eggman, in addition to designing fan characters that work for Eggman. Their love for villains and original characters has motivated them to create multiple animatics and comics, as well as participating on and hosting Fan Zines about the same topics.
Their goal is to become a cover artist for IDW Sonic one day, but in the meantime, they want to keep creating content of their favorite characters and thematics (Villains and anything involving Windmill Village) to share their love for them and inspire other artists. Toyhou.se. Patreon.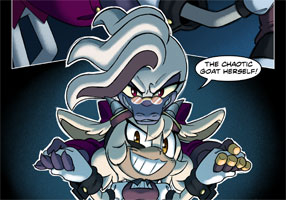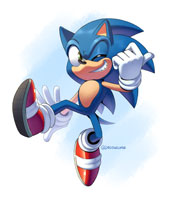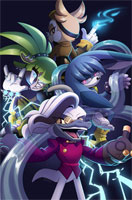 Finik
Finik, an artist from Russia. Specializes mainly in traditional art. Art materials: pencils, markers, watercolor. Part of the Sonic fandom since 2016. Author of the fan comic "Heroes Come Back". Favorite creative direction: fan art and short silly comics. Takes inspiration from Archie's "Sonic the Hedgehog" series, SA and Sonic Heroes video games. Loves tea and raccoons <3 DeviantArt.
FuschiaFlare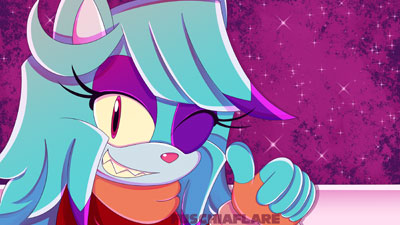 FuschiaFlare is a freelance illustrator who's been drawing digitally for around 7 years. She loves anything and everything to do with Sonic, whether it's the games, comics, or fan-work! She's currently working toward becoming a professional artist, and would love to work on something official one day. Carrd.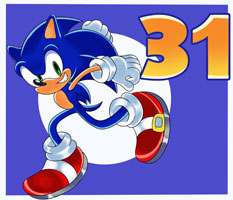 Gabs Sam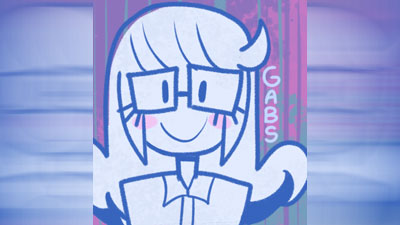 Gabs Sam is a Freelance 2D Animator, Storyboard artist, writer and comic artist based in Paraguay. In her free time, she loves to create silly Doodles, illustrations and animation about the Blue blur and provide a lot of content about her most favorite duo, Silver and Blaze, through Twitter. She has collaborated with many artists around the Sonic community including Emi Jones, SonicSong182, JovialNightz and Daniel Barnes. She currently works as an animator for Ollie & Scoops, offers online commissions and looks forward to keep having fun and providing more fun projects to the fan community--and maybe someday contribute with Sonic the hedgehog himself. Artwork Twitter Account.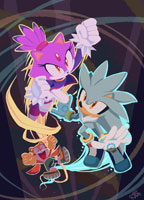 Geno
Geno, perhaps better known as their screen name, HyperInfiniteSaturn, is a digital artist of 4 years, cosplayer, and lover of Sonic The Hedgehog! Their passion for the franchise began at a very young age when they first played the games and watched the shows. Dr. Robotnik's Mean Bean Machine and Sonic Rush Adventure are their favorite games, and Sonic X is their favorite comfort show. "Those Eggman's robots" are like family to Geno, which can be seen in many of their art works. Aside from the robots in the series, Geno's biggest comfort and favorite character is Infinite The Jackal! They even won 2nd in a cosplay contest dressed as said jackal! Geno hopes to keep sharing their passion for their favorite characters and franchise with others who enjoy them too!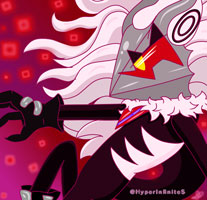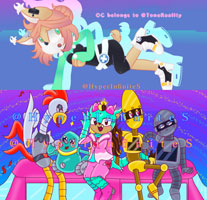 Honey_bits
Mmlj made their start as a Sonic artist from a former username handle, HoneyL17, from deviantART lasting until late 2015. She returned to making fanart content again late 2019 with her new platform on Twitter, reuniting with old friends and making new ones in the process. Her character Honey the Bat is most likely the face people would associate her name with. Sonic Heroes was where she started her journey to knowing about all the things that define Sonic as a series, embracing it with all its wonders and rough edges. Most of her passion projects go into illustration, character creation, concept artwork, world building, character development narrative and endless idea possibilities through everyday sketching. Other stuff mmlj loves about Sonic include the 'Speak from the Heart' for favorite song, various fan characters from other artists, Movie Sonic as favorite version of Sonic to date and Dr. Starline for favorite villain!
Jennifer Hernandez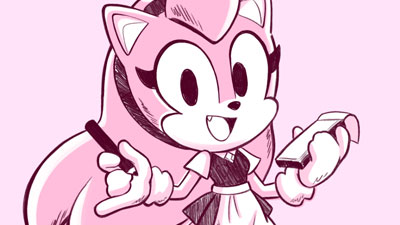 Jennifer Hernandez is a freelance artist who currently works on IDW's Sonic the Hedgehog as well as Papercutz's Casagrandes and Loud House comics! She has been drawing comics professionally since 2013, starting on the Archie Comics' Sonic series. Jen enjoys anime and hopes to get her own series off the ground! DeviantArt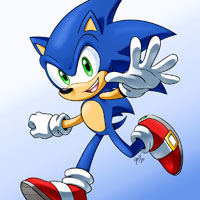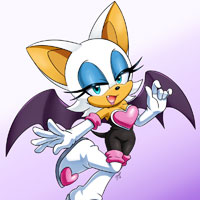 Jovialnightz and Phoenix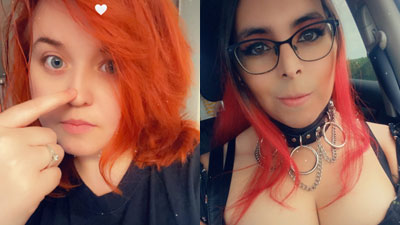 Jovialnightz
Jovi is a designer by day, artist by night. She's been drawing and helping in the Sonic community for over a decade. In 2017, she started the Sonic Artist Meetup, which later became Chaos Creators: Sonic Arts Festival. From hosting events, to drawing, to helping with Sonic events across the US, catch Jovi if you can bouncing her energy across the community.
Phoenix
Phoenix is a community member specializing in Event Coordination, Project Management, and Logistics. She has over half a decade of Event Organization and Coordination as well as a decade of experience being immersed in project management. She spent a lot of her earlier years focusing on executive production overseeing quality on collaborative projects within the Sonic Community. In her more recent years she has focused on working operations for multiple Sonic and Non-Sonic Conventions, Events, Online and Offline such as Chaos Creators TX.
KaiThePhaux
KaiThePhaux is a long-time member of the Sonic art community. She specializes in drawing original characters and loves getting to know the character and their creator. It's not just about the character's appearance, it's about what they stand for! Kai prefers Sonic and anthro characters to draw, but she also loves a good challenge; she invites complex characters and mecha with open arms. Come chat with her! Share your journey!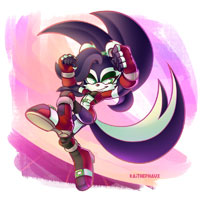 Keely Mikkelsen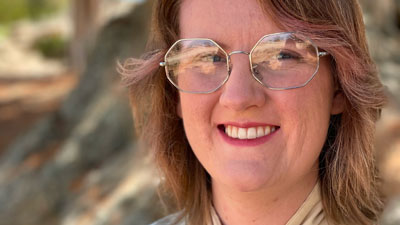 Keely Mikkelsen is an artist from Southern California. She works as a freelance comic colorist, currently on "Digital" by Rich Watkin, and previously on Nike's "MariSole." She is also an animator on a fan project for Sonic Paradox. She placed 1st in the Sonic Revolution 2018 cosplay contest as Tangle, and has previously cosplayed Captain Metal and Blaze. Her favorite Sonic game is Team Sonic Racing, her favorite character is Shadow, and favorite song is "Waking Up." Her website, social media, and online shop can be found here: https://linktr.ee/KeelyMikkelsen.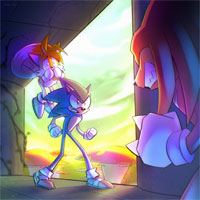 Kelsifer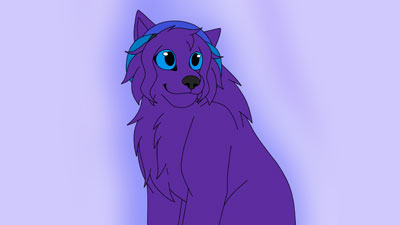 Kelsifer, also known as Kels, is a freelance digital artist/2D animator and a content creator on YouTube. She also does voice acting, writing, music composing, and gaming in her spare time. She has been a Sonic fan since she was 7 years old and began doing art and animation in late 2018. She specializes in drawing Sonic, wolf, and cat characters, but loves the opportunity to draw any creatures/species! She posts most of the animations she makes on her YouTube channel, mainly of her part(s) in different multi-animator projects that she has participated in. She loves being a part of the Sonic community, as she's met many talented and kind folks, and loves seeing all the passion and love that fellow fans have for the franchise! Her biggest goal in life right now is turning what she loves to do into a living and hopefully inspire other artists and animators! Commissions Sheet.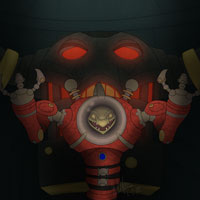 KizunaDragon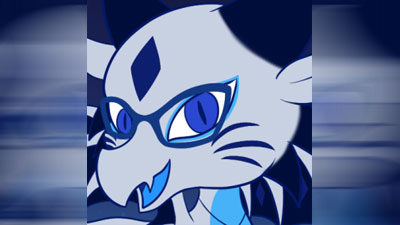 KizunaDragon, or Kizuna, is a multi-fandom artist and VTuber from New York who is currently based in Georgia. Being a long-time fan of Sonic since childhood, he loves to share his love of the series with others! His forte is drawing original characters that are animals and creatures of all shapes and sizes while also drawing official characters from time to time, with Sonic being his most recent works! His strong love for mythology and different cultures from all over the world always shows in most of the stuff he creates in some way, shape, or form. He is always expanding his horizons as an artist and is not afraid to try new things when the opportunity presents itself. As a Twitch Affiliate and variety streamer, his content consists of playing games (with Sonic games being his favorite), drawing, and simply chatting with his community and vibing out! He aspires to be a professional Cartoonist, and his goal in life is to create stories about fantastical animal adventures and cultural diversity!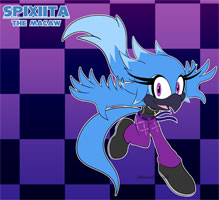 Mightysen
MIGHTYSEN is an artist, streamer, and dreamer that hails from peachy keen Georgia. Some of the many inspirations that spark Sen's creativity are video games, anime, 90's nostalgia, cute characters, vivid colors, and of course, Sonic. Combining their talents and passions, Sen has worked on projects with many prominent creators in the Sonic community, including Victor McKnight and Emi Jones. Sen's greatest sense of enjoyment comes from bringing colorful, whimsical, and nostalgic dreams to life in the form of art. If they can make you smile with their work, their mission is complete.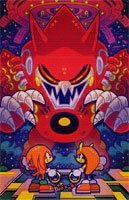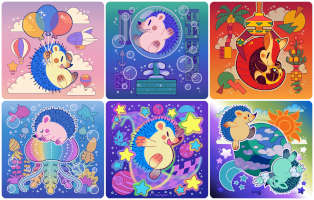 MimiPyon
Mimiipyon, also known as Pyon/Pepon, is a Digital Sonic Fanartist and Part time Vtuber. She enjoys making people laugh with her art by making a lot of Sonic "meme" drawings, but at times still makes room for more serious pieces. As a Sonic Vtuber, she enjoys showing her art progress to others and loves meeting new sonic fans. Don't let her cute artwork fool you!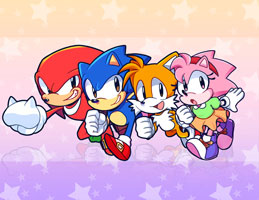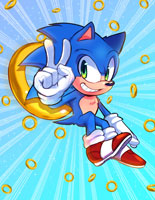 Nebula Cone
Nebula Cone, also known as Pluto, is a digital artist and vtuber streamer who uses her eye for color to create vibrant art. Throughout the years, the Sonic franchise has shaped her. From seeing Sonic flipnote animations on the DSi to keeping up with the latest IDW issue! Pluto has been inspired by the franchise and its fandom to pursue animation and grow as an artist. She plans to get involved in more Sonic community projects in the future. Pluto hopes to one day create a fully animated video tribute to the entire Sonic franchise and its community for all that it has done for her.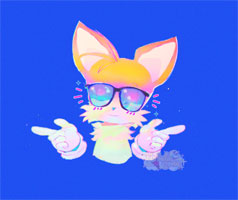 NiGHRea
NiGHRea is an 2D and 3D animator and fanartist who loves Sonic, NiGHTS, and dreamy pastel colors. She's been a Sonic fan ever since playing Sonic 1 on the Genesis years ago, and continues to look forward to his upcoming adventures. She loves the 2000's era of Sonic, with some of her favorite titles being Unleashed, Zero Gravity, and SA2!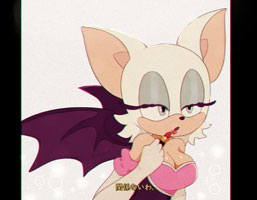 NiiGHTBURN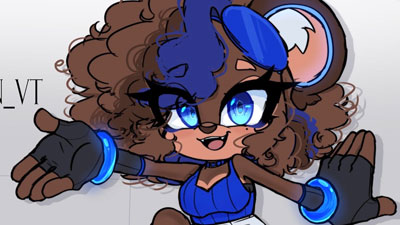 NiiGHTBURN is a Sonic The Hedgehog fan artist, Vtuber and fan-character designer most known for her designs or main fan characters Vincent the Black Cat, Ruby the Macaw and others. Her art typically consists of Rendered paintings and backgrounds or design concepts, and she is most active on her Twitters! (@NiiGHTBURN or @NiiGHTBURN_VT)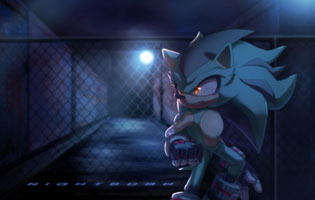 Noodalou
Noodalou is a freelance illustrator and aspiring comic book artist living in Reno Nevada. While her primary medium is digital art, she has been known to dabble in physical mediums with paintings and glass works. Her biggest inspirations include Jamie Hewlett, Takashi Murakami, Dean Cornwell, Adam Hughes, and the almighty Eiichiro Oda. Noodalou is the creator of the fan comic Silver 1763, and is striving to sneak her way into IDW one day. When Noodalou isn't drawing hedgehogs, she is busy watching anything animated with her birds and partner Grack.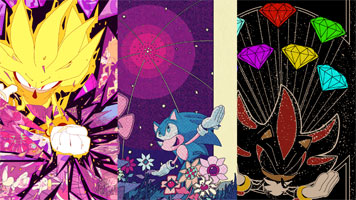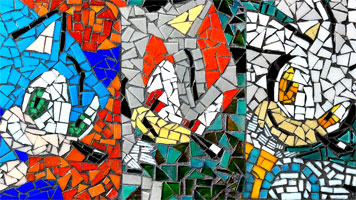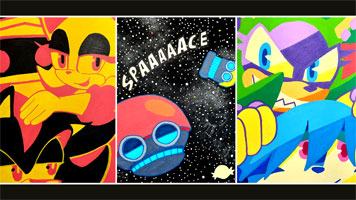 Sikyu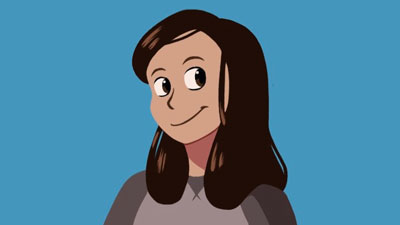 Arielle, also known as Sikyu, is an aspiring comic book artist based in Southern California. In her free time she enjoys playing video games and creating funny comics about her favorite series. After being introduced to sonic as a young kid through Sonic X, the franchise has continued to be a huge inspiration in her artistic career. Recently she's been an artist on the Follow Your Rainbow fanzine. Her favorite character is Mighty the Armadillo, and her favorite game is Sonic Mania. The links to her social media can be found here: https://linktr.ee/sikyurame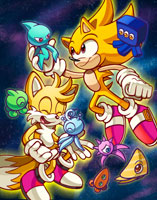 SkeleNova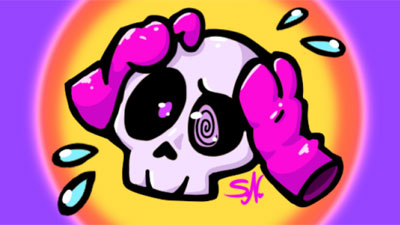 SkeleNova is a freelance illustrator who has been drawing for as long as they can remember. They've been practicing digital illustration since 2013 and has drawn fan art for several franchises, but most notably Sonic the Hedgehog. They enjoy experimenting with their style and love to utilize bright colors and dynamic poses in their work. They hope to create for the Sonic the Hedgehog franchise in an official capacity one day, particularly within IDW comics.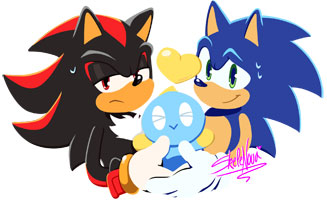 SuperSparkey
SuperSparkey is an American freelance artist that has been creating Sonic art since the mid 2010's. Her content ranges from digital illustrations to traditional watercolor paintings. When not working part time, she also enjoys studying Graphic Design, and even occasionally stream her works on Twitch or Discord with friends. You'll find her most active on her Twitter and Ko-Fi. Website.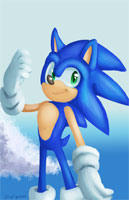 Swordtee40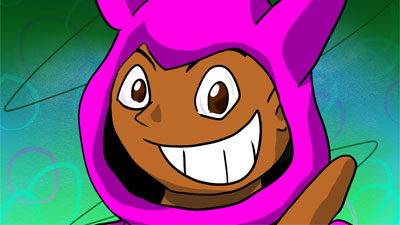 Dontae Majors (Swordtee40) is an artist and voice actor from Canada. He has been an artist long before his voiceover work, and has been a fan of Sonic the Hedgehog during his childhood. His favorite characters in the Sonic franchise include Blaze the Cat, Vector the Crocodile, Dr. Robotnik in the SatAM series, Bunnie Rabbot and his newest top favorite, Dr. Starline. In 2020, he has taken a hiatus to his artwork to pursue acting. During his focus on voice acting work, he has provided his voice for Sonic Underground: ReVamp as Uncle Chuck, Adrenaline Dubs' videos as Espio, Sonic the Hedgehog: Polaris as Dr. Robotnik, and has provided voices in various videos of his own and from his friends as Dr. Starline or Vector. After 2021, he has gained a lot of inspiration from the creativity of the Sonic community, became more involved with his artwork, and has taken a more professional and digital approach with it. As he has became more involved in creative content from the Sonic community, he has not been afraid to show his creative new skills to both the Sonic and creative art community. Main Website.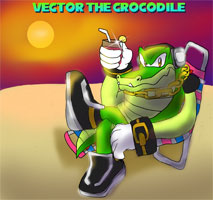 Teasiren
Teasiren, or Tea is a fan artist for well over 10 years, practicing digital art and binging on boba tea in the process! So for those wanting to chat, inquire on art or even just exchange life stories over some milk tea, Tea is the person to go to! C:
Vanessasonica
Hello there! I'm Vanessasonica & I'm a freelance digital artist from Puerto Rico. I love to create different types of art but I mainly focus on comics & Illustration. I tend to emphasize my art more towards a certain blue hedgehog but I can create art for almost anything & get the job done. I believe I'm competent enough to get any job done but if I somehow can't due to the lack of resources/equipment, I'll be willing to learn whatever's necessary to get it done. I'm usually shy & reserved but it once you get to know me, you'll notice that I can be fun person to be around. I love memes & do obnoxious doodles of my friends to call them out. I also enjoy playing a vast variety of video games that honestly don't even mix together but here we are.