Sonic Revolution 2022 in California has passed. This is an archived page. Join our public Discord server to get the latest news about upcoming Sonic Revolution conventions.
SPECIAL GUESTS
Adam Bryce Thomas

Adam Bryce Thomas is a comic artist currently working on IDW's Sonic the Hedgehog with a love of the intense action and thoughtful emotion the series is known for. In addition to drawing comics, Adam spends his free time expressing himself with watercolors and freelance illustration.
Emi Jones & Trey Nobles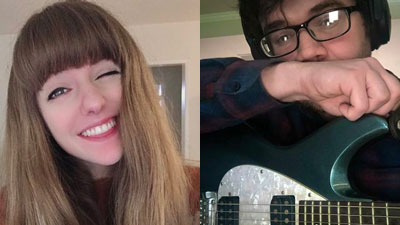 w/ Ryan Drummond
w/ Pete Capella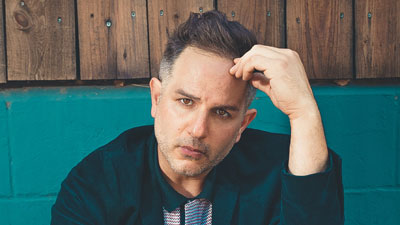 Emi Jones
Emi Jones is a singer and voice actress known for her Sonic song covers on her YouTube Channel "EmuEmi". She is also known as the Director, Co-Producer and Voice of Tails in the series "Sonic and Tails R"!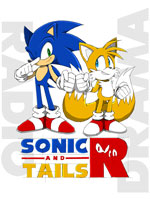 Trey Nobles
Hey everyone! This is Trey. I'm a multi-instrumentalist. Composer. Writer and producer. I've worked as a session musician as well as be one of the main composers for Sonic and Tails R. I'm also a collector and a music enthusiast overall. You're all amazing and thanks for listening.
Pete Capella
Pete Capella, the original voice of Silver the Hedgehog, has been a professional actor, improviser and storyteller since age 16; performing in over 3000 live shows and working in TV, film and voice over. In addition to the Sonic video games, Pete is the voice of multiple commercial campaigns, cartoons and Tanner Christensen in Most Popular Girls in School. Pete is also an accomplished producer and writer, as one half of Good Boy Treat Productions. When not focused on entertainment, he can be found surfing, painting, playing music or obsessing over his vinyl collection.
Sam Freiberger
w/Greg Hahn
Sam Sandak Freiberger is a writer, editor, and director best known by Sonic fans for his work on Sonic Boom. He wrote several episodes of the TV show, one of the comic books, edited the entirety of the series, and directed the one and only live action shot in the show. A graduate of NYU's Tisch School of the Arts, Sam has worked as a writer on numerous animated series, beginning at age 11 on "Drawn Together", moving on to "Littlest Pet Shop: A World of Our Own", and "Legend Quest: Masters of Myth". He also wrote and directed a movie called "The Dead Enders" available on Amazon Prime. On the other side of the world, he tours with Europunk band "The Schkoots" in Cambodia as lead guitarist.
Greg Hahn is a writer of TV, animation, comics, and more! He is best known for his work as a writer & story editor on Sonic Boom, and has continued to bring his unique brand of action-packed, self-aware, comedy-forward storytelling to other animation projects, including Transformers: BotBots, Unikitty!, LEGO Monkie Kid, Sunny Day, and SharkDog. Most recently, Greg has broken through into the world of comic books, penning an original story for Batman: Urban Legends #18. Website.
Tyson Hesse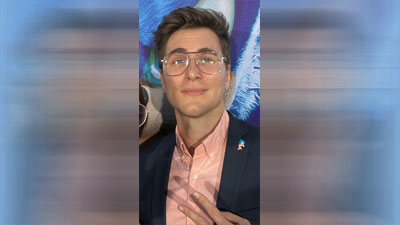 Tyson Hesse is an animator, illustrator, and director best known for his work across multiple avenues in the "Sonic the Hedgehog" franchise. He has written and directed many animated shorts for Sonic's official channels as well as several animated elements in Sonic's recent games. Most recently he was co-producer on the feature film "Sonic the Hedgehog 2", and was an instrumental part of the first film's creation as well. Currently he is directing the "Tails Tube" series of online shorts as well as the upcoming "Sonic Frontiers: Prologue".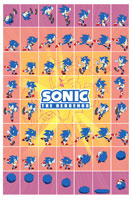 Adrenaline Dubs
Adrenaline Dubs is a comic dub project with a high quality priority. Voice acting, sound design, video editing, you name it - all of the people behind this have something to bring to the team, and are committed to giving you that sure-fire rush of adrenaline. Right now, they're heavily focusing on the IDW and Archie comic series. Sometimes, they dub short-form comics by artists in the fandom - granted they get their blessings! On rarer occasions, they create some original content- entirely in-house!
With CallMeRyan, BlueSpeedMouse, 321pietime, abluemoon88, Techno Cinema, and GhostAnjo.
Balena Productions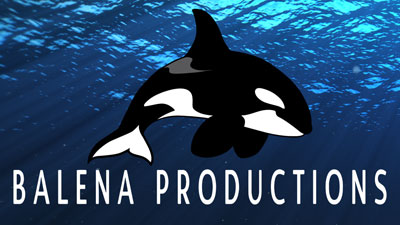 Balena Productions is a Sonic YouTube channel that features many different Sonic animations. With over one million subscribers, Balena Productions is one of the most popular Sonic content creators on the platform. Their hit series such as "Christmas with Sonic", "Sonic in Scared Stupid", "Sonic Zombies", and more have entertained millions.
Chaomix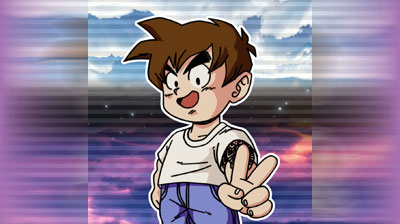 Welcome to chaomix, a Sonic focused content creator asking the hard hitting questions nobody knew they even wanted the answers to. By combining the power of art, an overwhelming passion for a blue cartoon rat, and a little bit of creativity, he has the ability to turn any unhinged thought into reality. Whether that be talking about the negative affects of Sonic lacking a proper mother figure in his life, or the exhilarating lore of chili dogs and their incredible impact on the Sonic mythos, any deranged thought about the Sonic series you've ever had, he's probably considered making a video about it.
CuteyTCat (with boyfriend)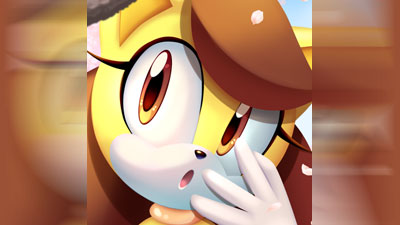 Daniela or also known as CuteyTCat dabbles in a bit of everything. From art to gaming she is mostly commonly known in the Sonic community for her digital paintings, animations and Vtuber models. Starting at a young age like any child she got interested in Sonic the hedgehog after playing Sonic heroes at her local McDonalds and of course that day changed her life. Now she mostly enjoys spending time with the community and planning events to bring everyone together. Because if there is anything she knows best it's that we all share the same love for the blue hedgehog!
Game Apologist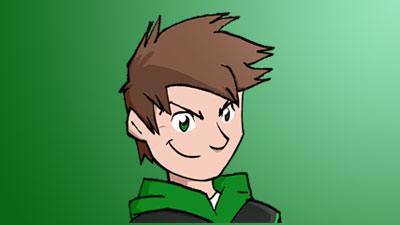 Hello there! I'm Nick. I run a channel called the Game Apologist, which started off just looking at the good at bad games, but has expanded to so much more...with most of it focused on Sonic. I've been a huge fan of the series ever since I set my eyes on the original game on Genesis, and by the time the original trilogy completed, Sega's little mascot showed me just how incredible video games can be. I've been passionate about gaming, and Sonic, ever since.
Josue Van Games
Josue Van is a Christian and artist who grew up playing Sonic the Hedgehog and other SEGA games. Ever since he was little, he's always wanted to create video games as a career, games inspired by the ones he loved playing. Although only 17 years old, he's already started his own indie game studio J.V. Games and is working on his first project called UmaiUmai, a 2D puzzle game heavily inspired by the popular Sonic Team series Puyo Puyo. The game takes place in a colorful world themed around desserts and is about Cocoa and her friends running their bakery, the Celestial Sweets, and protecting it form the evil Dark Cocoa, ruler of the Molten Underworld! UmaiUmai is set to release in early 2024.
Mike Darklighter
Mike Darklighter has been learning Source Filmmaker for 7 years and shares animations around Sonic the Hedgehog, Freedom Planet and Crash Bandicoot. His favorite character is Tails and much of his videos have revolved around him. He has currently shifted towards creating a short series featuring Rouge and Fiona as treasure hunting partners.
OVAS
OVAS, aka. Omni Voice-Acting Studios, is a YouTube channel known for comic dubs and audio dramas lead by VoicesOfNathan, SparkyRaptor, Wolfblade93, and PCShnun. They cover a range of material from the "Sonic Channel 2021" shorts, stories of their D&D party, and their most well known series "Mew & Mewtwo". When not working on videos, the team can be found streaming on their Twitch channel. Often playing a video game or hosting their D&D campaigns on Tavern's Deep. While finding a home in OVAS, the voice actors have been known to collaborate and provide their talents to other creators including SonicSong182 and Adrenaline Dubs.
Plom510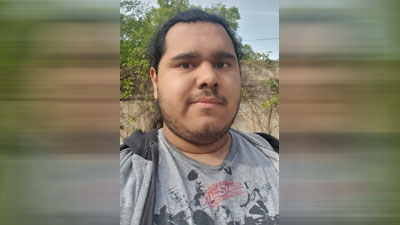 Darian Gonzalez is an independent game developer who is working on Lumiva Legacy, a 2D fast paced action platformer. He has been working on the project for at least 8 years, even showing off the game as early as Sonic Revolution 2014. When he's not focused on Lumiva Legacy, he sometimes produces video game remixes on occasion.
SonicSong182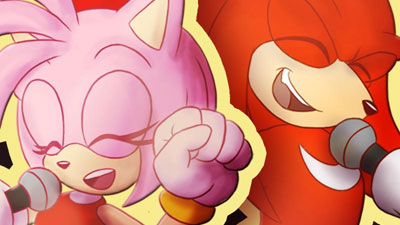 With over a decade in the online space, SonicSong182 and her team focuses on creating a sense of narrative in the Sonic Community. From her "Fun Friday" livestreams to the popular "Ask the Sonic Heroes" series, Kn and her team continue to create memorable moments between fans and their beloved Sonic characters.
SPD64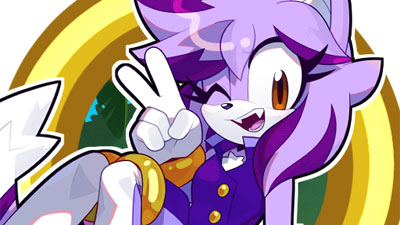 SPD64 is a Sonic content creator, best known for her YouTube content such as Sonic Sketchbook, comic dubs and discussion videos where she talks about various topics and characters within the Sonic franchise. She is also known as an artist within the community, showcasing her artwork on Twitter. Based in the UK, this will be SPD64's very first appearance at a Sonic convention in the USA and is looking forward to meeting friends and fans alike!
Sydney (abluemoon88)
Sydney Paige (abluemoon88) is a voice actor that has done work for several projects and clients in the Sonic Fan Community including Adrenaline Dubs, Pixelrush, Sonic Villains, and Sonic Revolution. She will also be voicing the original character, Mel, in the upcoming Balena Productions' animation "Sonic in Scared Stupid: The Final Chapter".