Gigi Dutreix
Gigi Dutreix is an IDW Sonic the hedgehog artist and writer for for SONIC THE HEDGEHOG. Additionally, is an inker for IDW Transformers. She has also done work for the tv shows Marvel's Hit Monkey and Archer as a background artist. Sonic Twitter Account.
Pete Capella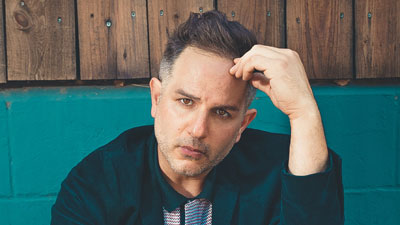 Pete Capella, the original voice of Silver the Hedgehog, has been a professional actor, improviser and storyteller since age 16; performing in over 3000 live shows and working in TV, film and voice over. In addition to the Sonic video games, Pete is the voice of multiple commercial campaigns, cartoons and Tanner Christensen in Most Popular Girls in School. Pete is also an accomplished producer and writer, as one half of Good Boy Treat Productions. When not focused on entertainment, he can be found surfing, painting, playing music or obsessing over his vinyl collection.
Adrenaline Dubs
Adrenaline Dubs is a comic dub project with a high quality priority. Voice acting, sound design, video editing, you name it - all of the people behind this have something to bring to the team, and are committed to giving you that sure-fire rush of adrenaline. Right now, they're heavily focusing on the IDW and Archie comic series. Sometimes, they dub short-form comics by artists in the fandom - granted they get their blessings! On rarer occasions, they create some original content- entirely in-house!
With CallMeRyan, BlueSpeedMouse, 321pietime, abluemoon88, Techno Cinema, and GhostAnjo.
AvaArcticFox
Ava is a hobbyist writer best known for their fan comic "Tangle & Whisper: New Roads." Based in the IDW Universe, it features the new fan favorite characters Tangle & Whisper, and follows them on their adventures after the dreaded Metal Virus arc - With a Twist!!! Ava was also part of the "Mischief" Sonic Villains Fanzine, and is one of the managers of the "Sonic Fan Annual" Zine. The "Fan Annual" brings together many fans to create their own mini comics & stories set in the IDW-Universe, with "Year 2" coming this summer!
Being a fan of Sonic ever since playing SA2B at a friend's house and finding an Archie comic at a beach convenience store, (wild issue #114,) Ava has been a fan of the blue blur and his friends for most of their life (with a small break in the middle to focus on school.) They're favorite characters include: Tails, Whisper, Tangle, and Nicole, with their favorite games being Sonic Adventure 2 and Sonic the Fighters! Ava is now busy with Issue #2 of "New Roads," involved with a Dub for "New Roads," as well as a secret project hoped to be revealed soon that Post-Reboot Archie fans may be interested in!
Special Thanks to my team: @Raitochan3 / @RNemrick / @megu_art_ / @Acesential
Translation Help: @DrStarline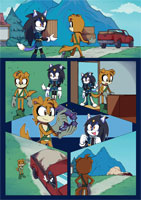 Balena Productions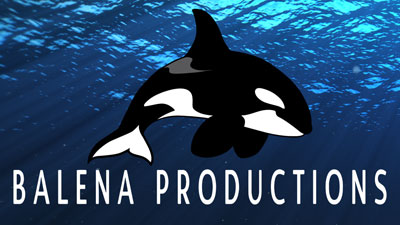 Balena Productions is a Sonic YouTube channel that features many different Sonic animations. With over one million subscribers, Balena Productions is one of the most popular Sonic content creators on the platform. Their hit series such as "Christmas with Sonic", "Sonic in Scared Stupid", "Sonic Zombies", and more have entertained millions.
Jehtt
Jehtt is a YouTube creator who makes short-form gag dubs of Sonic games. His videos see Sonic and friends destroying Eggman's crypto mine, arguing about how to pronounce GIF, posting hot takes on Twitter, and more. With over 500,000 subscribers and millions of views across dozens of videos, it's no wonder that some people just call him "The Sonic Meme Guy." He's excited to meet fans at Sonic Revolution 2023!
Izzy
Izziibel, aka Izzy, is an online personality who focuses on creating content around Sonic the Hedgehog. She has hosted multiple creator events featured around the Blue Blur with some of the biggest creators in the scene such as Alpharad, Illymations, Drumsy, ScottFalco, SnapCube, and many more! She also dabbles in art and song covers, but she is mostly known for her voice work as Amy, Tails, and Charmy in Jehtt's Sonic parody videos. You can find her work on YouTube, Twitch and Twitter!
SonicSong182, OVAS, & ProjectSNT
SonicSong182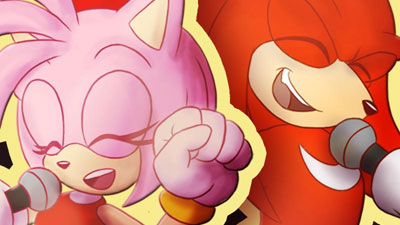 With over a decade in the online space, SonicSong182 and her team focuses on creating a sense of narrative in the Sonic Community. From her "Fun Friday" livestreams to the popular "Ask the Sonic Heroes" series, Kn and her team continue to create memorable moments between fans and their beloved Sonic characters.
OVAS
OVAS, aka. Omni Voice-Acting Studios, is a YouTube channel known for comic dubs and audio dramas lead by VoicesOfNathan, SparkyRaptor, Wolfblade93, and PCShnun. They cover a range of material from the "Sonic Channel 2021" shorts, stories of their D&D party, and their most well known series "Mew & Mewtwo". When not working on videos, the team can be found streaming on their Twitch channel. Often playing a video game or hosting their D&D campaigns on Tavern's Deep. While finding a home in OVAS, the voice actors have been known to collaborate and provide their talents to other creators including SonicSong182 and Adrenaline Dubs.
With PCShnun, Wolfblade93, SparkyRaptorand, and VoicesOfNathan
Drawloverlala: Sonic Comics [Comic Drama]
Cute Couples Get in Free [Sonic Channel 2021 March Story – Sonic X Amy]
Mew & Mewtwo by TC-96 COMPILATION #3 [Comic Drama Compilation]
ProjectSNT
Courtney, a.k.a ProjectSNT, is known for making a variety of videos. Her most notable videos include showcasing old stories she wrote about her Sonic OC as a kid. Another popular series on her channel is "Sylveon Trolls," where a sassy Sylveon dishes out some spicy roasts for other Pokémon. There's also the Redesigning series, where Courtney takes a crack at redesigning the weirdest characters and bootlegs! On occasion she's even a Vtuber, playing roles such as a dimension-hopping Mary-Sue, a mad scientist with a Wisp pet, or even a worm on a string with magic powers!