Ian Flynn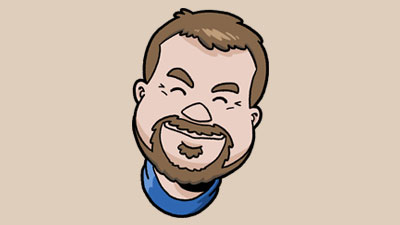 Ian Flynn is a freelance writer best known for his 15+ year tenure on the Sonic Series. He's written for comics, cartoons and game material. He co-hosts a Q&A podcast, the BumbleKast, which usually tackles Sonic trivia. BumbleKing.com - personal website (portfolio, store). Ian will only be present for Revo Online on Oct 29th. 
Evan Stanley
Evan Stanley has been drawing her whole life, and cartooning since she was 13. As a huge fan of the series, telling stories about Sonic the Hedgehog is a dream come true. While she began by creating fancomics, Evan has been a part of the official comics' production since 2011. She is currently working as a writer and artist on IDW's Sonic the Hedgehog, and as a creative consultant for SEGA of America.
David Mariotte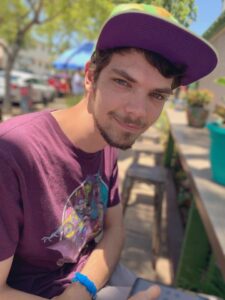 David Mariotte (he/him) is a writer and editor at IDW Publishing. He has worked on titles like Sonic the Hedgehog, Transformers, Godzilla, Wynonna Earp, Scarenthood, and Canto to name a few! David lives in his hometown of San Diego with his fiance and collaborator Rebecca Ann, two insane cats, and probably too many Transformers and Squishmallows.
Abigail Oz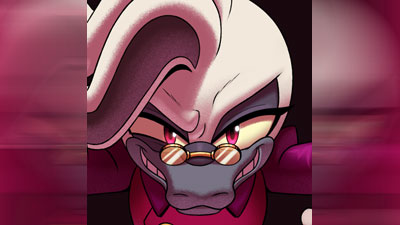 Oz is a digital illustrator and Sonic IDW Cover artist from Venezuela, who has been a Sonic fan since their childhood. Their interest in the villains of the franchise have made them to focus on creating fanart, animatics and comics about them, as well as participating on and hosting Fan Zines about the same topic.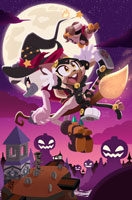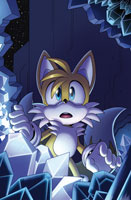 Mauro Fonseca
Mauro fonseca is a 30 year old freelance illustrator and pixel artist from torres vedras, portugal. He's done work with companies such as idw publishing and archie comics and has also worked on multiple indie games- the first of which, "sondro gomez: a sunova story", is set to release in 2023. Has worked on publicity and marketing, and also designed parade cars for the torres vedras carnaval.
Nathalie Fourdraine
Rik Mack
ARQ
Min Ho Kim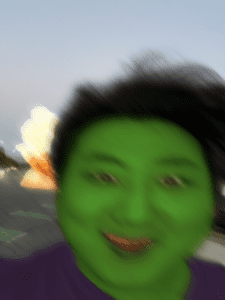 Daniel Barnes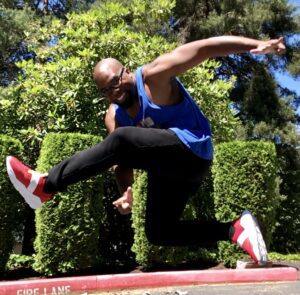 Emi Jones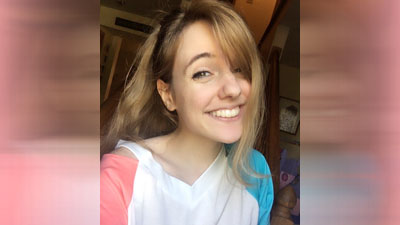 Emi Jones is a singer and voice actress known for her Sonic song covers on her YouTube Channel "EmuEmi". She is also known as the Director, Co-Producer and Voice of Tails in the series "Sonic and Tails R"!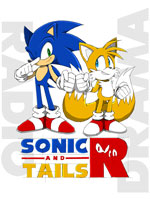 Mike Pollock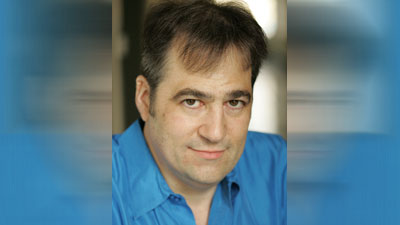 Mike Pollock is one of New York's premier animation voice-over actors. Saturday morning cartoon viewers of Cartoon Network might recognize him as the voice of Dr. Eggman in Sonic Boom, and the Sonic the Hedgehog video games. Old-school viewers of FOX and The CW might recognize his voice as Meat in Ultimate Muscle:The Kinnikuman Legacy, the Mayor and Samo, the bartender, in Kirby: Right Back At Ya!, Garbageman on the Teenage Mutant Ninja Turtles, Dr. Eggman and Ella on Sonic X, Bigoriki in Gogoriki, and Langston Lickatoad in Viva Piñata. He's also been heard as Bonaparte in Yu-Gi-Oh! GX on Cartoon Network, the interim narrator in Pokémon, Beast in the Marvel Motion comic adaptation of Astonishing X-Men, and Adon in Berserk. Listen for him in several upcoming projects this year. Mike was also Sir Hardin Thicke on Howard Stern's Master Tape Theater on Sirius XM Radio, as well as radio, TV and online commercials for Hooters, Pepsi, Focus Factor, SunSetter Retractable Awnings, No-Doz, Comcast, Burger King, AC/DC, Verizon, and promos for HBO International. He's also the voice of several cute and cuddly animated plush toys, including "The Menacing Mummy," for GUND. When he's not making funny voices, he also writes comedy bits and song parodies. Please visit his web site: http://www.itsamike.com
Pete Capella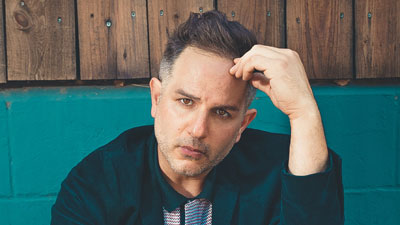 Pete Capella, the original voice of Silver the Hedgehog, has been a professional actor, improviser and storyteller since age 16; performing in over 3000 live shows and working in TV, film and voice over. In addition to the Sonic video games, Pete is the voice of multiple commercial campaigns, cartoons and Tanner Christensen in Most Popular Girls in School. Pete is also an accomplished producer and writer, as one half of Good Boy Treat Productions. When not focused on entertainment, he can be found surfing, painting, playing music or obsessing over his vinyl collection.
Cindy Robinson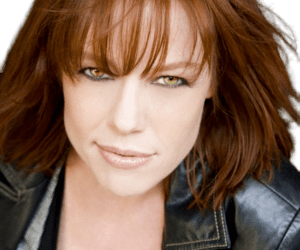 Cindy Robinson is a multi-talented actor/director/musical director who started her career with the footlights of Broadway shining in her eyes. A working actor since the age of 15, she has headlined in Broadway productions as well as national and international tours before turning to Los Angeles to follow her other passion: creating character voices for cartoons, video games and feature films/television. Most notably, Cindy is the longest running voice of Amy Rose in the Sonic the Hedgehog franchise, the voice of the Emergency Broadcast Announcer in The Purge horror franchise, Queen Beryl in Sailor Moon, Makoto in BlazBlue, Kukaku Shiba in Bleach and Kushina and Sexy Jutsu in Naruto, to name a few. Currently, Cindy works as voice director for Elder Scrolls Online, Project New World and Age of Learning and runs a series of workshops on Creating Character Voices Who Sing! Complete list of credits available on her website: www.redheadsaid.com
Ryan Bartley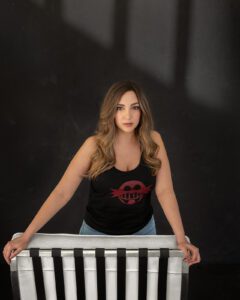 Ryan Bartley has been working in theater, film, television, and radio since she was a child. After attending the prestigious theater program at Booker T. Washington High School for the Performing and Visual Arts, located in Dallas, Texas, Ryan graduated early and relocated from Dallas to Los Angeles. There she began working in anime, video games, and animation. Her anime credits include the 2019 Dub of Neon Genesis Evangelion (Rei Ayanami), Re:ZERO (Ram), Beyblade Burst Surge (Hyuga Hizashi), Demon Slayer (Makomo, Hanako, and Young Rengoku), Inuyasha sequel Yashahime: Princess Half-Demon (Takechiyo), Sword Art Online The Movie: Ordinal Scale (Yuna), Jujutsu Kaisen (Shoko Ieri), Magia Record (Sana Futaba),The Promised Neverland (Gilda), Carole & Tuesday (Angela), Hunter x Hunter (Komugi), Mob Psycho 100 (Tsubomi and Mukai), Erased (Osamu), KonoSuba (Chomusuke), JoJo's Bizarre Adventure: Stardust Crusaders (Anne), Maquia: When the Promised Flower Blooms (Dita), and Satellite Girl and Milk Cow (KITSAT-1). Ryan is the English voice of Peony and Ilyana in Fire Emblem Heroes and Plachta in the Atelier video game franchise. She's also provided additional voices for some of the top performing recent feature films including The LEGO Movie 2: The Second Part, UglyDolls, The Boss Baby, Captain Underpants: The First Epic Movie, Spider-Man: Homecoming, Spider-Man: Far from Home, Spider-Man: No Way Home, Jumanji: Welcome to the Jungle, X-Men: Apocalypse, X-Men: Dark Phoenix, Avengers: Infinity War, Bumblebee, and Love, Simon. Ryan is the voice of Jay the blue jay in the Netflix original animated series Treehouse Detectives, the voice of Young Zeta on Nickelodeon's Shimmer and Shine, the voice of Pupkin Cake and Bunny Bow in the Shopkins franchise, the voice of Pammee the fennec fox in the Netflix original series Yoohoo To The Rescue, the voice of Fluff the rabbit kwami in Miraculous: Tales of Ladybug and Cat Noir, the voice of Pompompurin in the brand new Sanrio animated series Hello Kitty and Friends Supercute Adventures and her on-camera work includes the Lifetime movie Queen Sized, the horror-comedy Halloweed, and the award-winning digital series L.A. Macabre, available now on Amazon Prime. Ryan is a graduate of USC School of Cinematic Arts with a major in Cinema-Television Critical Studies and a minor in Screenwriting.
Adrenaline Dubs
Adrenaline Dubs is a comic dub project with a high quality priority. Voice acting, sound design, video editing, you name it - all of the people behind this have something to bring to the team, and are committed to giving you that sure-fire rush of adrenaline. Right now, they're heavily focusing on the IDW and Archie comic series. Sometimes, they dub short-form comics by artists in the fandom - granted they get their blessings! On rarer occasions, they create some original content- entirely in-house!
With CallMeRyan, BlueSpeedMouse, 321pietime, abluemoon88, Techno Cinema, and GhostAnjo.
Jehtt
Jehtt is a YouTube creator who makes short-form gag dubs of Sonic games. His videos see Sonic and friends destroying Eggman's crypto mine, arguing about how to pronounce GIF, posting hot takes on Twitter, and more. With over 500,000 subscribers and millions of views across dozens of videos, it's no wonder that some people just call him "The Sonic Meme Guy." He's excited to meet fans at Sonic Revolution 2023!
Izzy
Izziibel, aka Izzy, is an online personality who focuses on creating content around Sonic the Hedgehog. She has hosted multiple creator events featured around the Blue Blur with some of the biggest creators in the scene such as Alpharad, Illymations, Drumsy, ScottFalco, SnapCube, and many more! She also dabbles in art and song covers, but she is mostly known for her voice work as Amy, Tails, and Charmy in Jehtt's Sonic parody videos. You can find her work on YouTube, Twitch and Twitter!
Sonic SatAM ReJuiced
MegaMotion is an artist and animator known as the host of Sonic the Hedgehog ReJuiced, a Sonic SatAM reanimation project on YouTube.
SonicSong182, OVAS, & ProjectSNT
SonicSong182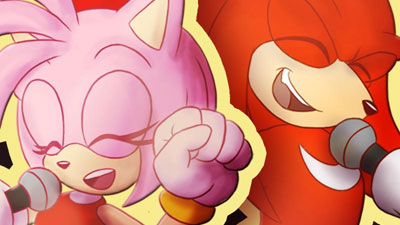 With over a decade in the online space, SonicSong182 and her team focuses on creating a sense of narrative in the Sonic Community. From her "Fun Friday" livestreams to the popular "Ask the Sonic Heroes" series, Kn and her team continue to create memorable moments between fans and their beloved Sonic characters.
OVAS
OVAS, aka. Omni Voice-Acting Studios, is a YouTube channel known for comic dubs and audio dramas lead by VoicesOfNathan, SparkyRaptor, Wolfblade93, and PCShnun. They cover a range of material from the "Sonic Channel 2021" shorts, stories of their D&D party, and their most well known series "Mew & Mewtwo". When not working on videos, the team can be found streaming on their Twitch channel. Often playing a video game or hosting their D&D campaigns on Tavern's Deep. While finding a home in OVAS, the voice actors have been known to collaborate and provide their talents to other creators including SonicSong182 and Adrenaline Dubs.
With PCShnun, Wolfblade93, SparkyRaptor and, and VoicesOfNathan
Drawloverlala: Sonic Comics [Comic Drama]
Cute Couples Get in Free [Sonic Channel 2021 March Story – Sonic X Amy]
Mew & Mewtwo by TC-96 COMPILATION #3 [Comic Drama Compilation]
ProjectSNT
Courtney, a.k.a ProjectSNT, is known for making a variety of videos. Her most notable videos include showcasing old stories she wrote about her Sonic OC as a kid. Another popular series on her channel is "Sylveon Trolls," where a sassy Sylveon dishes out some spicy roasts for other Pokémon. There's also the Redesigning series, where Courtney takes a crack at redesigning the weirdest characters and bootlegs! On occasion she's even a Vtuber, playing roles such as a dimension-hopping Mary-Sue, a mad scientist with a Wisp pet, or even a worm on a string with magic powers!
w/Arion "Miitoons" Rashad &
Erenaroonie
CallMeRyan21
Sonic Villains: A Sonic Fanfilm is an action-packed 2D animated feature film of MULTIVERSAL proportions for the whole family!! Taking place after the events of Sonic Forces, Dr. Eggman uses the last of the Phantom Ruby to recruit villains from across the entire Sonic Franchise (Underground, X, AOSTH, Boom, OVA, Archie & Fleetway) to end Sonic's winning streak PERMANENTLY!
Enter dorky teenage genius & rookie Freedom Fighter, Tekno the Canary (Fleetway), whose inventions can't seem to stop making mistakes that endanger her & her loved ones! When her universe's Sonic is kidnapped & used for evil, Tekno & her best friend Shortfuse the Cybernik must travel the the Prime Dimension to help Sonic Prime face this multiverse-shattering war! Can she embrace the beautifully gifted girl she is & learn to love herself, flaws & all, or is Eggman's plan for reality warping control an easy one?
A loveletter to the beautiful, colorful & messy franchise we all adore, this film connects every interpretation of this lovable blue hedgehog to tell a story about Self Worth & to remind you of how much you matter.
With ArionMiitoons, Erenaroonie, CallMeRyan21, & abluemoon88
Jacob Berkley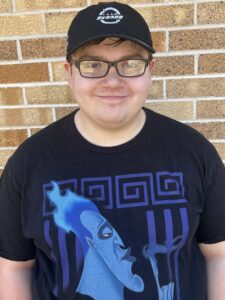 Jacob Berkley, also known as Groovy Jake or the SatAM Historian, has been a part of the Sonic SatAM fandom for nearly a decade. First discovering the show back in 2014, he quickly fell in love with the series and its story and characters. He'd go on to start writing a book going over the history of Sonic SatAM, from its original production, to its amazing fandom, and the ongoing Sea3on Animated Revival project. He'd eventually join the Sea3on project himself in 2023, helping with both interviews and the YouTube side of things.
Keith Rowsell
Keith Rowsell a 2D traditional animator working in the industry since 2009 having worked on feature films, TV shows and Anime most notably on The Amazing world of Gumball, Shenmue: The Anime, Wakfu, Wolfwalkers and Skullgirls . His position on the Team Sea3on project is mainly as the Animation Director, but helps out in other areas of the project since he joined in 2019. Currently he is leading a team of highly skilled animators to finish the animation production stage of the pipeline.
Due to personal circumstances, the following guests have cancelled their appearance:
Gigi Dutreix