AllPeachy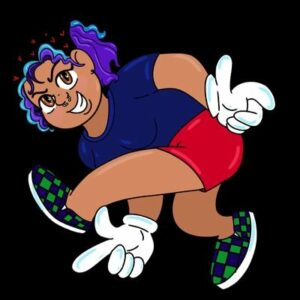 AllPeachy is a chicano queer artist based in Central Texas! They're the leader of Sonic Society of Tx and works as an artist on the side traveling all over Texas. Their work is inspired by their Mexican American culture and their love for all things nerdy!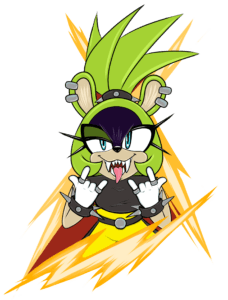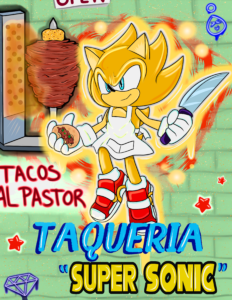 Azul Yellow
Azul_Yellow, AKA Azul, is a Mexican and Guatemalan Digital Artist with an Obsession of Vibrant colors and Thick lines and she shows that with her Sonic Fanart! When she's not drawing, she'll hop on Splatoon 3 or watch Dragon Ball Z. Her favorite Character is Knuckles The Echidna and has been dubbed the Number #1 Knuckles Fan and she has all the plushies and figures to back that up!
Her dream is to one day draw for a youtuber and become a Streamer, But for now she's happy to be drawing for her favorite Video Game Franchise!
Billijo Freeze
Billijo Freeze (she/her) is a Freelance illustrator. As of right now Billijo is looking for work as a cover/interior artist. She specializes in digital painting, traditional art and she has experience in Clip Studio Paint and has some experience with Live2D Cubism. Billijo is a Christian who loves the Lord and is based in the United States. When she's not drawing Billijo enjoys modifying her 1990 Mazda Miata.
Dalton Reed
Dalton Reed is a creative and imaginative artist. He enjoys drawing his favorite characters throughout pop culture, especially from video games, superheroes, and anime. Other hobbies include designing cosplays as well as making different kinds of Youtube videos including Let's Plays, Reviews, Voice Impressions, Top Tens, and Theories. He also aspires to make his own superhero comic book series.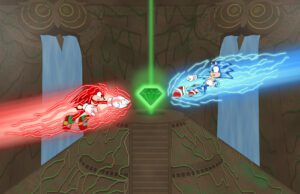 Domestic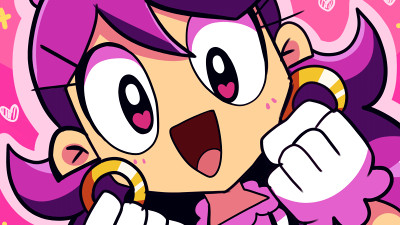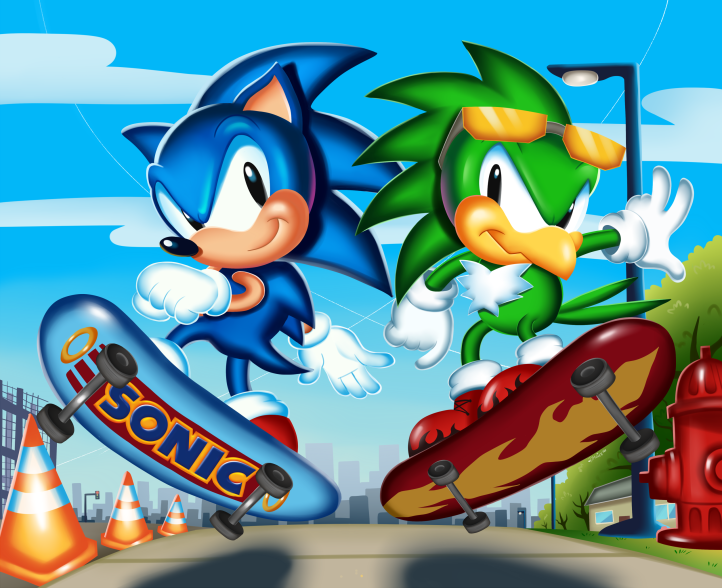 Foxreed

FoxReed is a freelance digital Sonic fan artist from Romania. Loves anything medical and mythological related. Digital artist since 2008. Obsessed with drawing Sonic characters in armors and rock band poses (especially Sonic and Shadow).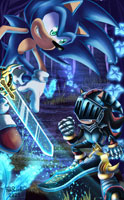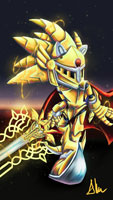 Gabs Sam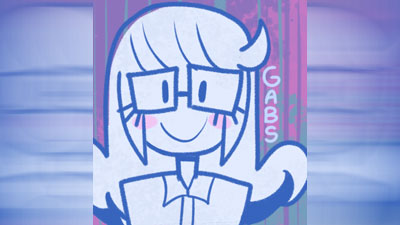 Gabs Sam is a Freelance 2D Animator, Storyboard artist, writer and comic artist based in Paraguay. In her free time, she loves to create silly Doodles, illustrations and animation about the Blue blur and provide a lot of content about her most favorite duo, Silver and Blaze, through Twitter. She has collaborated with many artists around the Sonic community including Emi Jones, SonicSong182, JovialNightz and Daniel Barnes. She currently works as an animator for Ollie & Scoops, offers online commissions and looks forward to keep having fun and providing more fun projects to the fan community--and maybe someday contribute with Sonic the hedgehog himself. Artwork Twitter Account.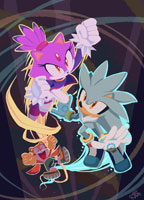 Harmony Rehak (Puzzled Orca)

Puzzled Orca, or also known as Harmony, is a self taught artist, designer, and small business owner from Milwaukee, Wisconsin. She specializes in digital art, selling works like art prints, stickers, buttons, charms, and pins, but also dabbles in sewing and linocut prints. Her first Sonic video games as a toddler were 'Sonic 3D Blast', and 'Sonic R', and from there, Sonic had become her hyper fixation and, continuing on into her childhood/teenager/adult years, inspiration to create artwork. As an adult, she began selling her artwork in 2017, and has never looked back since! Looking forward, she hopes to sell her art full time and maybe even work on something Sonic related for SEGA.  In her free time, she enjoys playing video games, napping, and spoiling her cats. Her favorite Sonic games are 'Sonic Adventure 2' and 'Sonic 3 and Knuckles' with her favorite characters being Rouge the Bat and Knuckles the Echidna!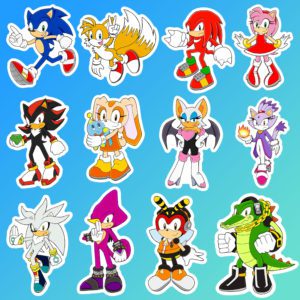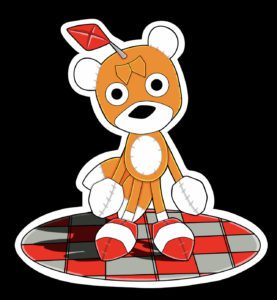 Heather Wright

Heather Wright, also known as lefthandedheather, is a UI Artist by day, sticker maker by night, and massive Sonic fan at all times of the day. She's been drawing and playing Sonic games since she was old enough to hold a pencil and a Genesis controller respectively, and is excited to bring those two passions together to make merch that shows her love for games and art. She specializes in holographic stickers focused on characters, but also dips her toes into travel-themed and meme-y creations when she gets the chance. Heather is super excited to get more involved with the Sonic fandom, and can't wait to share her work with everyone at Sonic Revolution!
HotAppleKai

HotAppleKai is a long-time member of the Sonic art community. She specializes in drawing original characters and loves getting to know the character and their creator. Kai prefers Sonic and anthro characters to draw, but she also loves a good challenge; she invites characters of all shapes and sizes into the party! Come chat with her while she doodles some art for you!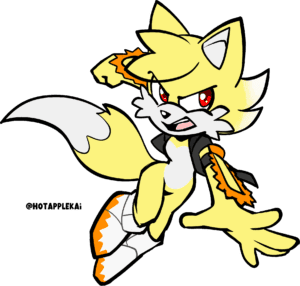 Jennifer Hernandez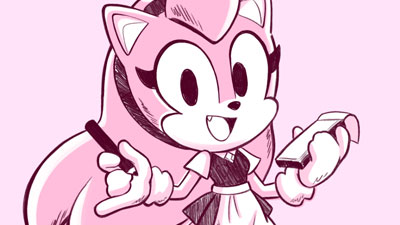 Jennifer Hernandez is a freelance artist who currently works on IDW's Sonic the Hedgehog as well as Papercutz's Casagrandes and Loud House comics! She has been drawing comics professionally since 2013, starting on the Archie Comics' Sonic series. Jen enjoys anime and hopes to get her own series off the ground! DeviantArt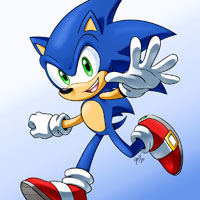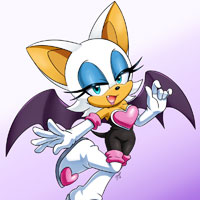 Kelsifer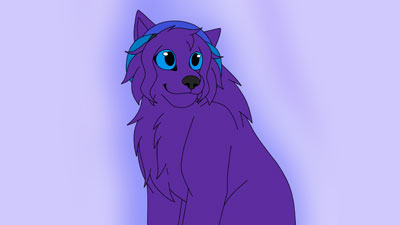 Kelsifer, also known as Kels, is a freelance digital artist/2D animator and a content creator on YouTube. She also does voice acting, writing, music composing, and gaming in her spare time. She has been a Sonic fan since she was 7 years old and began doing art and animation in late 2018. She specializes in drawing Sonic, wolf, and cat characters, but loves the opportunity to draw any creatures/species! She posts most of the animations she makes on her YouTube channel, mainly of her part(s) in different multi-animator projects that she has participated in. She loves being a part of the Sonic community, as she's met many talented and kind folks, and loves seeing all the passion and love that fellow fans have for the franchise! Her biggest goal in life right now is turning what she loves to do into a living and hopefully inspire other artists and animators! Commissions Sheet.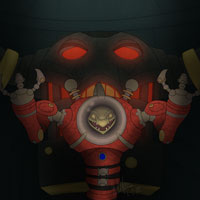 KizunaDragon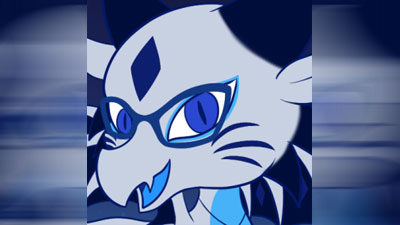 KizunaDragon, or Kizuna, is a multi-fandom artist and VTuber from New York who is currently based in Georgia. Being a long-time fan of Sonic since childhood, he loves to share his love of the series with others! His forte is drawing original characters that are animals and creatures of all shapes and sizes while also drawing official characters from time to time, with Sonic being his most recent works! His strong love for mythology and different cultures from all over the world always shows in most of the stuff he creates in some way, shape, or form. He is always expanding his horizons as an artist and is not afraid to try new things when the opportunity presents itself. As a Twitch Affiliate and variety streamer, his content consists of playing games (with Sonic games being his favorite), drawing, and simply chatting with his community and vibing out! He aspires to be a professional Cartoonist, and his goal in life is to create stories about fantastical animal adventures and cultural diversity!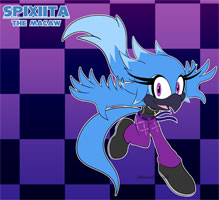 MimiiPyon
Mimiipyon, also known as Pyon/Pepon, is a Digital Sonic Fanartist and Part time Vtuber. She enjoys making people laugh with her art by making a lot of Sonic "meme" drawings, but at times still makes room for more serious pieces. As a Sonic Vtuber, she enjoys showing her art progress to others and loves meeting new sonic fans. Don't let her cute artwork fool you!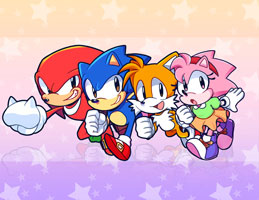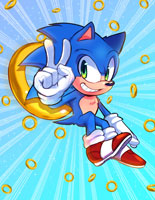 Nebula Cone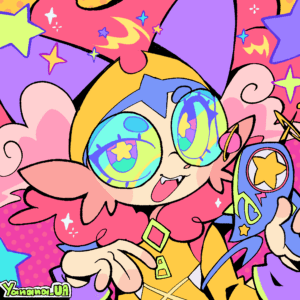 Nebula Cone, also known as Pluto, is a digital artist and vtuber streamer who uses her eye for color to create vibrant art. Throughout the years, the Sonic franchise has shaped her. From seeing Sonic flipnote animations on the DSi to keeping up with the latest IDW issue! Pluto has been inspired by the franchise and its fandom to pursue animation and grow as an artist. She plans to get involved in more Sonic community projects in the future. Pluto hopes to one day create a fully animated video tribute to the entire Sonic franchise and its community for all that it has done for her.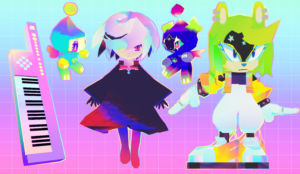 NiiGHTBURN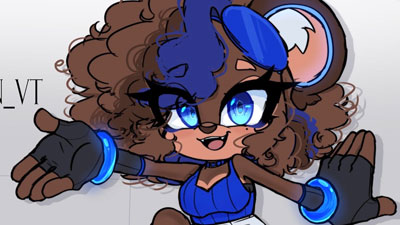 NiiGHTBURN is a Sonic The Hedgehog fan artist, Vtuber and fan-character designer most known for her designs or main fan characters Vincent the Black Cat, Ruby the Macaw and others. Her art typically consists of Rendered paintings and backgrounds or design concepts, and she is most active on her Twitters! (@NiiGHTBURN or @NiiGHTBURN_VT)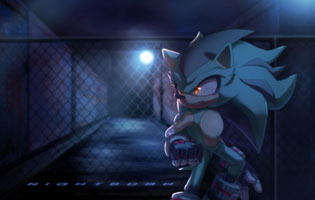 Novika
Novika is an argentine freelance illustrator, comic book artist and streamer. Specializes in digital painting of anything from cute artwork to raw battles, also likes to replicate original artwork style, like Adventure and Battle. Worked with some youtubers like SomeOrdinaryGamers, ThatCreepyReading, Garrulous64 and Sonic Central. Big fan of 80s and 90s media and music, somewhat of a gym rat. Hopefully, soon, also an IDW cover artist!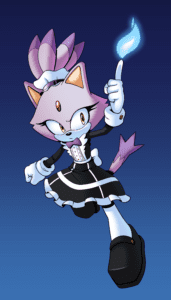 Savannah Jenss (SavannahScribbless)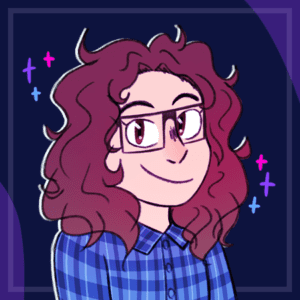 Savannah Jenss (SavannahScribbless) is a digital artist and 2D animator who has been a part of the Sonic community for as long as she can remember. She's excited to go back to her roots and create an abundance of art and merch that brings a smile to others' faces! Stop by for some radical charms/keychains, stickers, pins, and prints! Let's do it to it!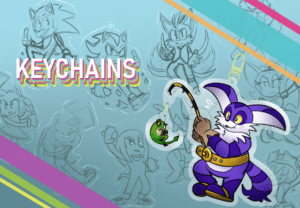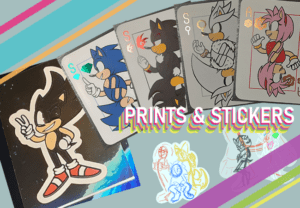 SegaMew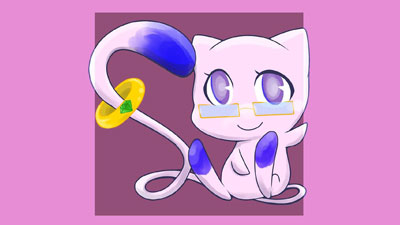 SEGAMew is a long time artist and mega fan of Sonic the Hedgehog for nearly three decades. She has contributed to the fan community from fan comics to fan films. In addition she also runs the store "Hidden Palace Games". She actively travels the country selling licensed video game/Japanese collectibles as well as products featuring her artwork. Feel free to follow her Instagram and Twitter @segamew.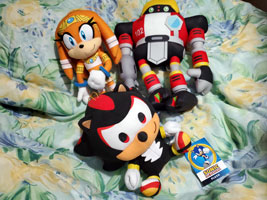 Snaggy Peets
Hello! Names Snaggy and I'm just a guy who loves Sonic and Pastel's. At my booth, you'll find and assortments of charms, stickers, origin prints and more! Stop by, I don't bite; hard~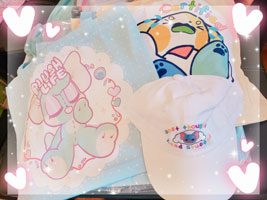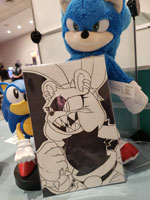 SuperSparkey
SuperSparkey is an American freelance artist that has been creating Sonic art since the mid 2010's. Her content ranges from digital illustrations to traditional watercolor paintings. When not working part time, she enjoys streaming her works on Twitch or chatting in Discord with friends. You'll find her most active on her Twitter and Ko-Fi.