Sonic Revolution 2022 online has passed. This is an archived page. Join our public Discord server to get the latest news about upcoming Sonic Revolution conventions.
Special Guests
Emi Jones & Trey Nobles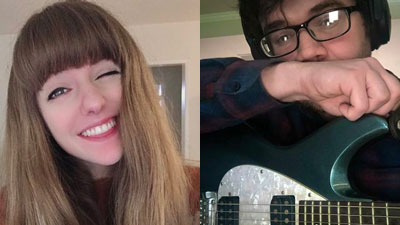 Emi Jones
Emi Jones is a singer and voice actress known for her Sonic song covers on her YouTube Channel "EmuEmi". She is also known as the Director, Co-Producer and Voice of Tails in the series "Sonic and Tails R"!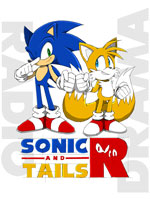 Trey Nobles
Hey everyone! This is Trey. I'm a multi-instrumentalist. Composer. Writer and producer. I've worked as a session musician as well as be one of the main composers for Sonic and Tails R. I'm also a collector and a music enthusiast overall. You're all amazing and thanks for listening.
Mike Pollock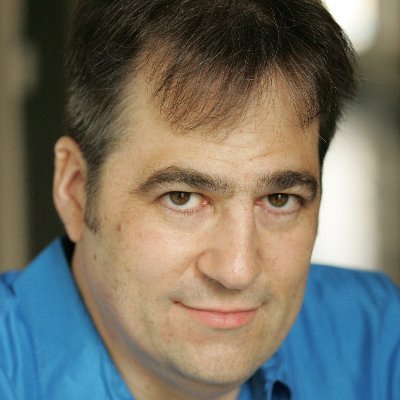 Mike Pollock is one of New York's premier animation voice-over actors. Saturday morning cartoon viewers of Cartoon Network might recognize him as the voice of Dr. Eggman in Sonic Boom, and the Sonic the Hedgehog video games. Old-school viewers of FOX and The CW might recognize his voice as Meat in Ultimate Muscle:The Kinnikuman Legacy, the Mayor and Samo, the bartender, in Kirby: Right Back At Ya!, Garbageman on the Teenage Mutant Ninja Turtles, Dr. Eggman and Ella on Sonic X, Bigoriki in Gogoriki, and Langston Lickatoad in Viva Piñata. He's also been heard as Bonaparte in Yu-Gi-Oh! GX on Cartoon Network, the interim narrator in Pokémon, Beast in the Marvel Motion comic adaptation of Astonishing X-Men, and Adon in Berserk. Listen for him in several upcoming projects this year. Mike was also Sir Hardin Thicke on Howard Stern's Master Tape Theater on Sirius XM Radio, as well as radio, TV and online commercials for Hooters, Pepsi, Focus Factor, SunSetter Retractable Awnings, No-Doz, Comcast, Burger King, AC/DC, Verizon, and promos for HBO International. He's also the voice of several cute and cuddly animated plush toys, including "The Menacing Mummy," for GUND. When he's not making funny voices, he also writes comedy bits and song parodies. Please visit his web site: http://www.itsamike.com
Pete Capella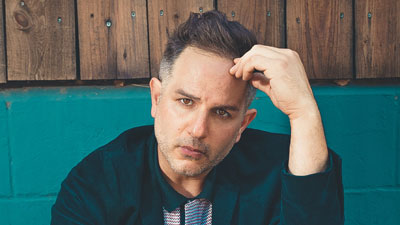 Pete Capella, the original voice of Silver the Hedgehog, has been a professional actor, improviser and storyteller since age 16; performing in over 3000 live shows and working in TV, film and voice over. In addition to the Sonic video games, Pete is the voice of multiple commercial campaigns, cartoons and Tanner Christensen in Most Popular Girls in School. Pete is also an accomplished producer and writer, as one half of Good Boy Treat Productions. When not focused on entertainment, he can be found surfing, painting, playing music or obsessing over his vinyl collection.
Ian Flynn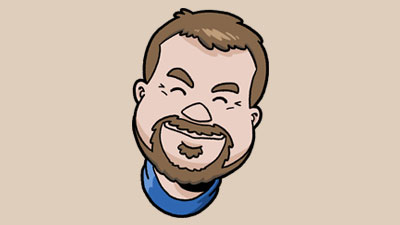 w/Evan Stanley
w/Daniel Barnes, Jr.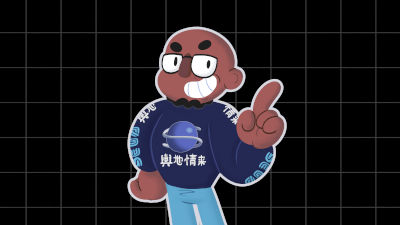 w/Gigi D.
w/Natalie Haines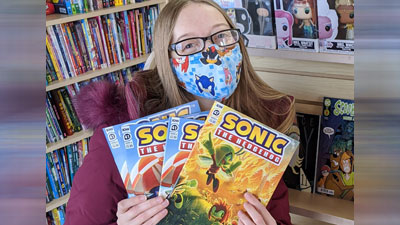 w/Nathalie Fourdraine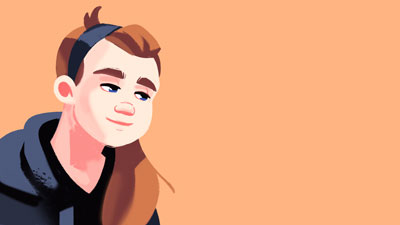 Ian Flynn
Ian Flynn is a freelance writer best known for his 15+ year tenure on the Sonic Series. He's written for comics, cartoons and game material. He co-hosts a Q&A podcast, the BumbleKast, which usually tackles Sonic trivia. BumbleKing.com - personal website (portfolio, store)
Evan Stanley
Evan Stanley is an artist and writer who has been working on various facets of the Sonic the Hedgehog franchise professionally for over a decade. She has done illustration work for Archie Comics, IDW Publishing, Sega, and more. Her writing work includes Archie's Sonic the Hedgehog, the Sonic Boom cartoon, and she is the current lead writer of IDW's Sonic the Hedgehog. She also has a long history in the Sonic fan comic scene.
Daniel Barnes
Daniel Barnes is a Washington-based writer who's currently working on the IDW Sonic the Hedgehog comics (which is a dream come true for him). His current Sonic contributions include the "Weapons" short story, from the 2022 Sonic the Hedgehog Annual, and the upcoming, four-part Sonic the Hedgehog: Scrapnik Island miniseries. His previous comic book works include The Black Mage (an original graphic novel), Aggretsuko: Metal to the Max, and Aggretsuko: Stress Management — all of which were published by Oni Press. He also works as a narrative designer on Guild Wars 2, which just celebrated its 10th anniversary this year. You can usually catch Danny talking about Sonic and being annoying on twitter dot com.
Gigi Dutreix
Gigi Dutreix is an IDW Sonic the hedgehog artist and writer for for SONIC THE HEDGEHOG. Additionally, is an inker for IDW Transformers. She has also done work for the tv shows Marvel's Hit Monkey and Archer as a background artist. Sonic Twitter Account.
Natalie Haines
Natalie Haines is a freelance illustrator and animator based in central Ohio. She specializes in nature and creature-based designs and concepts, with an extensive focus in digital painting and traditional mixed-media illustration. She has done illustration and design work for the Ohio State University, Columbus College or Art & Design, the Columbus Zoo & Aquarium, and several independent studios and clients. Natalie currently works with IDW Publishing as a cover artist for the ongoing Sonic the Hedgehog series, and recently has had the opportunity to work as an interior artist as a penciller and inker as well.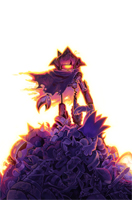 Nathalie Fourdraine
Nathalie Fourdraine is an illustrator and concept artist, who works in both video games and comics. She is a cover artist for the IDW Sonic the Hedgehog comic series, and is currently a designer and colorist for the upcoming 4 part miniseries Scrapnik Island. She is also currently a concept artist for Ivy Road, a game development studio. Nathalie tends to rotate between 3 hyperfixations at a time. Nathalie also has a frightening amount of knowledge on old 90's DOS computer games, especially the terrible ones, which she loves. This single skill qualifies her for every art position ever.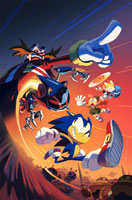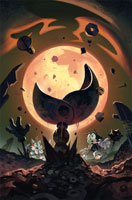 Adrenaline Dubs
Adrenaline Dubs is a comic dub project with a high quality priority. Voice acting, sound design, video editing, you name it - all of the people behind this have something to bring to the team, and are committed to giving you that sure-fire rush of adrenaline. Right now, they're heavily focusing on the IDW and Archie comic series. Sometimes, they dub short-form comics by artists in the fandom - granted they get their blessings! On rarer occasions, they create some original content- entirely in-house!
With LandyRS, CallMeRyan/SarahtheCatlove, TrevZed, and HyperVoiceActing.
OVAS
OVAS, aka. Omni Voice-Acting Studios, is a YouTube channel known for comic dubs and audio dramas lead by VoicesOfNathan, SparkyRaptor, Wolfblade93, and PCShnun. They cover a range of material from the "Sonic Channel 2021" shorts, stories of their D&D party, and their most well known series "Mew & Mewtwo". When not working on videos, the team can be found streaming on their Twitch channel. Often playing a video game or hosting their D&D campaigns on Tavern's Deep. While finding a home in OVAS, the voice actors have been known to collaborate and provide their talents to other creators including SonicSong182 and Adrenaline Dubs.
With PCShnun, Wolfblade93, SparkyRaptorand, and VoicesOfNathan
ProjectSNT
Courtney, a.k.a ProjectSNT, is known for making a variety of videos. Her most notable videos include showcasing old stories she wrote about her Sonic OC as a kid. Another popular series on her channel is "Sylveon Trolls," where a sassy Sylveon dishes out some spicy roasts for other Pokémon. There's also the Redesigning series, where Courtney takes a crack at redesigning the weirdest characters and bootlegs! On occasion she's even a Vtuber, playing roles such as a dimension-hopping Mary-Sue, a mad scientist with a Wisp pet, or even a worm on a string with magic powers!
SonicSong182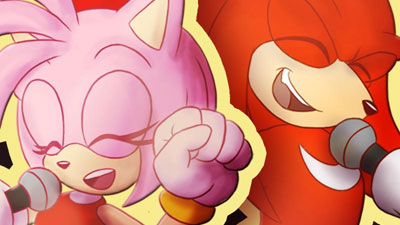 With over a decade in the online space, SonicSong182 and her team focuses on creating a sense of narrative in the Sonic Community. From her "Fun Friday" livestreams to the popular "Ask the Sonic Heroes" series, Kn and her team continue to create memorable moments between fans and their beloved Sonic characters.
Sydney (abluemoon88)
Sydney Paige (abluemoon88) is a voice actor that has done work for several projects and clients in the Sonic Fan Community including Adrenaline Dubs, Pixelrush, Sonic Villains, and Sonic Revolution. She will also be voicing the original character, Mel, in the upcoming Balena Productions' animation "Sonic in Scared Stupid: The Final Chapter".